Product Description
【WEIGHT】 : 0.5kg.
【PACKAGE INCLUDES】 : 36 transparent pebbles (6-color).
【STIMULATES BRAIN DEVELOPMENT】 -- Children will be fascinated by these smooth, transparent and odd-shaped stacking pebbles. They're ideal for as a light box accessory too.
【BUILD ESSENTIAL SKILLS】 -- Learn to sort, stack, make patterns,identify colors and create pictures. Also includes activity guide for learning ideas.
【CONVENIENTLY PACKAGED】 -- These translucent, colored sorting stones come in a storage jar with lid and carry handle. A wonderful gift idea.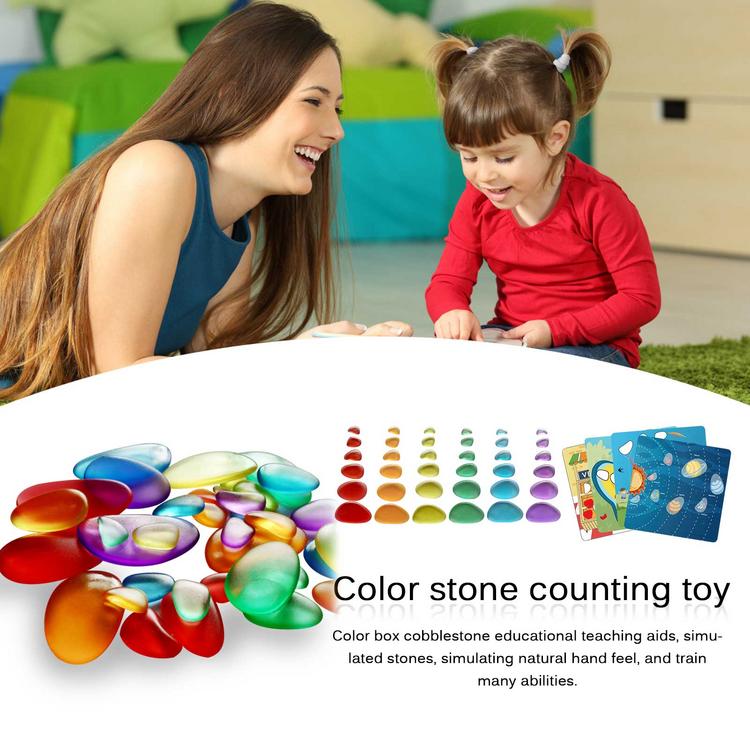 Related Products
From this Collection
Loading
Loading
Product successfully added to your shopping cart
Translation missing: en.products.wishlist.added_to_wishlist
There are item(s) in your cart